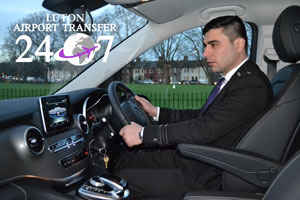 How to get the best Luton to St Pancras station transfer?
In this article we will let you know how can you get the best service at the best price and what should you expect from a London minicab professional service. London has more than 2000 minicab companies registered and the issue is which will you choose. With more than 5 years of experience on the London private hire market, 247 Luton Airport Transfer is the best choice for a Luton to St Pancras Station transfer. The price starts at 54 pounds for a normal saloon car that can accommodate up to 4 passengers. The company offers a variety of benefits: a modern fleet that can cover up to 8 passengers needs, knowledgeable drivers and we do cover disabled transfer option or business class vehicles. Our professional drivers are regularly trained and CRB checked and they have good English skills. Moreover, they will help you with your luggage and provide any type of information you will need. Since the we have a 24/7 customer service line you can always contact us to find out details about your bookings or just find out more about our rates, terms and conditions.
The most important thing when choosing a transfer service in London is of course to check out the reviews that the company has. With over 92% customer satisfaction rate, here at 247 Luton Airport Transfer you will find that we take each customer very seriously and we will do our best to make you feel comfortable and provide a timely service at an affordable price. If you are looking for a Luton to St Pancras Station transfer at an affordable price it is good to know that we have a loyalty program in place – just register with an online account and you will receive 10% discount from our base price for life. Do not forget that we provide free Wi-Fi services in our vehicles, so you can browse the internet, check your email or just chat with your friends freely.
Of course with 247 Luton Airport Transfer you can choose any destination in London. We cover all postcodes, stations and even ports. London is a beautiful and interesting city and if you would like we can even cover Central London tours with vehicles covering up to 50 miles. You will have the chance to see iconic buildings such as The Big Ben, The Westminster Abbey, London Eye, etc. So what are you waiting for, book a transfer and just relax with a professional minicab service.