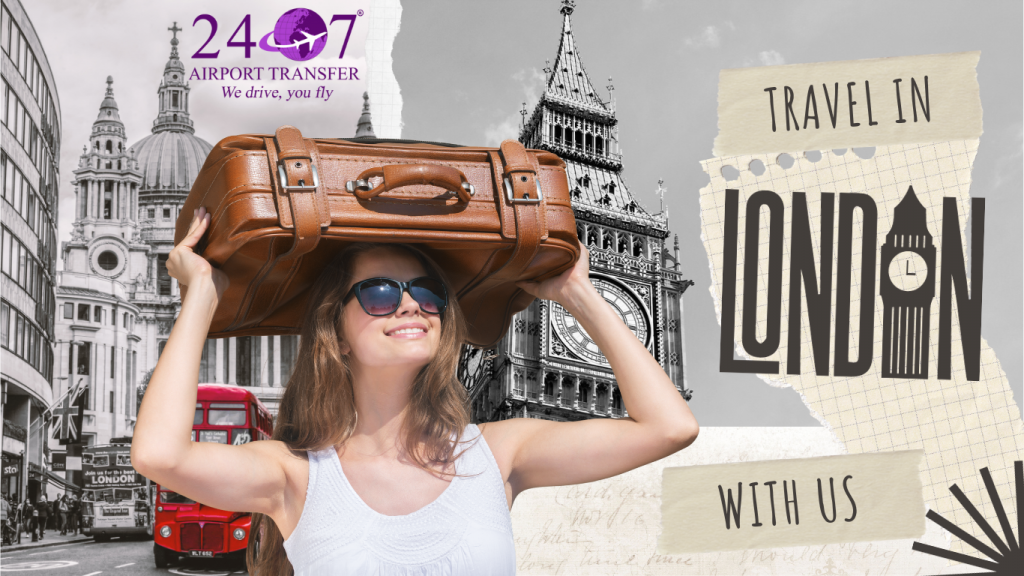 London is a tapestry of history, culture, and modern vibrancy, and for the eager traveller arriving at Luton Airport, it's just a London Luton Taxi ride away from beginning an unforgettable journey. Whether you're here for a quick layover or a long vacation, your adventure can start the moment your plane lands, with the convenience and comfort of a taxi waiting to whisk you away on a custom itinerary tailored to your interests.
Day 1: Historic London
Morning: Start your day with a ride from Luton to the heart of London, where the grandeur of Buckingham Palace awaits. After witnessing the pomp of the Changing of the Guard, hop back in your taxi to the Tower of London, a historic fortress housing the Crown Jewels.
Afternoon: Lunch by the River Thames offers picturesque views and a taste of British cuisine. Post-lunch, a short minicab ride takes you to the British Museum to marvel at world-famous artefacts.
Evening: Conclude with dinner at a renowned restaurant recommended by your knowledgeable London Luton driver, followed by a comfortable ride back to your hotel.
Day 2: Contemporary Charms
Morning: Explore the trendy streets of Shoreditch in East London. Your taxi can help you discover the best street art, including works that are off the beaten path.
Afternoon: Indulge in shopping at the eclectic markets of Camden Town, where you can find everything from vintage clothes to artisanal food. Your London Luton Taxi can safely store your shopping finds as you browse.
Evening: Experience London's vibrant nightlife with a ride to Soho, known for its lively bars and clubs. End your night with a safe and comfortable taxi ride back to your accommodation.
Day 3: Family-Friendly Fun
Morning: A family day begins with a visit to the Natural History Museum, where dinosaurs and natural wonders excite all ages. Your car will wait to take you to your next adventure.
Afternoon: Enjoy the enchanting atmosphere of Harry Potter's world with a visit to the Warner Bros. Studio Tour London, just a short ride away. Delight in the magic and behind-the-scenes secrets of the films.
Evening: Cap off your day with a relaxing taxi ride to Covent Garden. Enjoy dinner and perhaps catch a performance at the Royal Opera House.
Day 4: Culinary Quest
Morning: Embark on a gastronomic tour starting with a traditional English breakfast at a cafe famed for its morning feasts.
Afternoon: 247 Luton Airport Transfer becomes your chariot to culinary excellence, transporting you to Borough Market for a sampling of gourmet foods and fresh produce.
Evening: A fine dining experience awaits at one of London's Michelin-starred restaurants. Conclude your culinary journey with a nightcap at a historic pub before your minicab takes you back to your hotel.
The Flexibility of London Luton Transfer
The beauty of a custom itinerary with our company is flexibility. Want to spend more time at a museum? Your driver can adjust on the fly. A spur-of-the-moment decision to see a West End show? Your car can get you to the box office in time for the curtain call. With London Luton cab, your schedule is yours to command, and the city's treasures are just a ride away.
Conclusion
From the moment you step off the plane to the last nightcap before your flight home, London Luton transfer is more than just transportation; it's a gateway to the very best experiences London has to offer. Book your ride, plan your itinerary, and discover a personalized London that's catered just for you.